Collaboration, creativity and ingenuity are the foundations of certified Christchurch builders, BD Construction's approach.
We bring 50 years of international experience delivering landmark residential and commercial building projects to New Zealand with an aim to influence and help shape the landscape of this country's architecture.
Our complete build solutions demonstrate craftsmanship at its best.
___________________________________________________________________________________________
We are also proud supporters of:

The Superhome Movement
The Superhome Movement's participants and supporters are dedicated to helping you get new homes that will live better, be loved more, use less energy, be affordable, and last longer.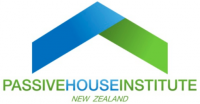 The Passive House Institute
The Passive House Institute is an Incorporated Charitable Trust which aims to educate the building industry and members of the public about improved energy efficiency in New Zealand buildings.